"The hardest challenge for most marine conservation is actually getting onto the water." Andy Ridley is CEO of Citizens of the Great Barrier Reef (known to friends as "Citizens"), a conservation organisation fighting for the future of this much-loved Australian icon. Through his work, a community has grown around the hope that life can return to the reef. It's an immense task that requires action at a massive scale. But Citizens isn't doing it alone – it has what it calls the reef cooperative.
Citizens works with a multitude of groups to make change, from tourism operators and rangers, to the traditional owners of sea country in and around the reef. One of these invaluable partners may come as a surprise to some: premium cat food brand Dine.
While a partnership between conservationists and global fast-moving consumer goods company Mars (parent company of the Dine brand) may seem unexpected, it's a crucial part of the company's push to lead by example. Mars has introduced sustainability policies into every part of its business, from its goal of using 100% recyclable, reusable or compostable packaging to reducing its use of virgin plastic by 25%.
Ridley says there is an urgent need for these types of relationships. Groups such as Citizens have the environmental insight, expertise and networks, while big business can support action with funding and momentum.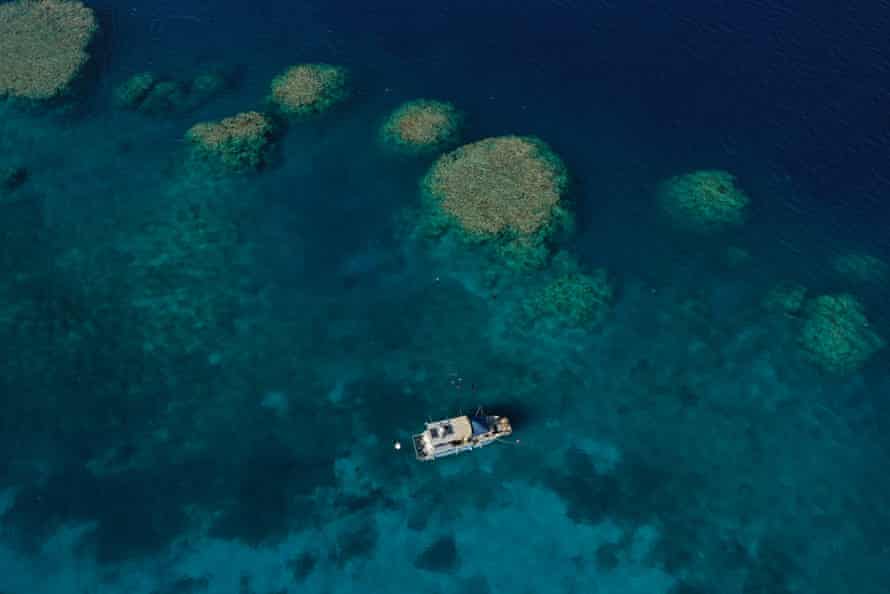 "For the global issue, governments and major corporations are the biggest players," Ridley says. "Because we've left things so late, there is an urgent need to massively scale up conservation efforts."
Citizens' work isn't simply about protecting the Great Barrier Reef as it currently exists – action must be taken to restore it.
Coral reefs and their marine ecosystems provide many benefits, at sea and on land. They protect coastlines from erosion and storms, feed and house diverse marine life, and support local tourism. According to the US National Oceanic and Atmospheric Administration, more than half a billion people worldwide rely on coral reefs for food, income and protection.
"You're going to need to work with partners who can achieve scale," Ridley says. "It's collaborative. You can't do it on your own. The Mars sustainable solutions team have done some of the best conservation work that I've seen around reef restoration. It's very practical. This is what it looks like when a whole company is mobilised behind conservation."
In a healthy reef, a normal part of its structure is the loose foundation made up of coral skeletons. But when the reef is damaged, these areas of debris become more widespread, replacing more stable formations where coral can grow. Stabilising rubble is part of the recovery effort that will bring coral back to the reef.
Alicia McArdle is Mars's marine program manager, and part of the team that makes this stabilisation possible. It's being done through technology called "reef stars": hexagonal sand-coated steel structures that provide a stable base on which coral fragments can grow. As part of Dine's Hope Grows program, reef stars are being installed at three sites across the Great Barrier Reef, where they will give coral, fish, plants and other marine life the chance to return.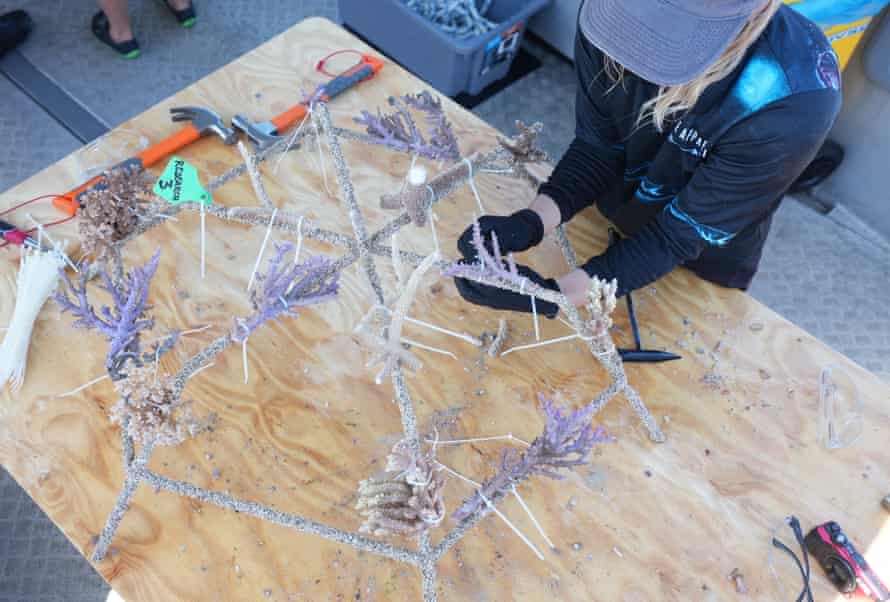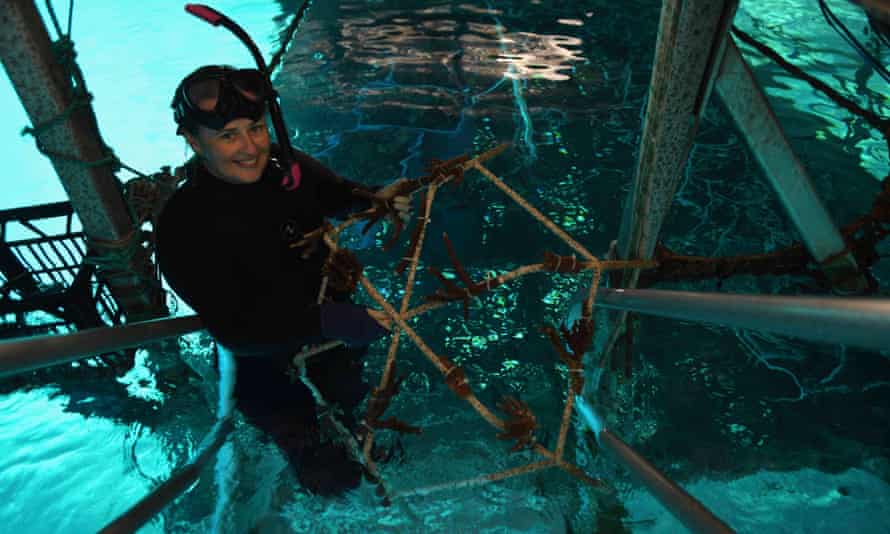 "We need to stand up and start making a difference," McArdle says. "Mars has a longstanding commitment to work with local communities, to try to work through complex problems and sustain the livelihoods of people within those supply chains. It's nice to be part of an organisation that is committed to putting money into this, to actually try and make a difference."
But where does cat food come into it? "Cat parents want to give their pets nutritional food," McArdle says, "but they also want to see some sustainability behind it. We source raw materials from the ocean. Our impact on global fishing pressure is very, very small, but it's still there. So what can we do to help fix it? How can we change that in a generational way?"
It's not a new endeavour; Mars has been working on global reef restoration since 2006. Over the past few years, it has restored more than four hectares at Hope Reef in Indonesia, and seen as much as a 300% increase in fish populations within a year of restoration.
"We're past the idea of waiting for governments to do the right thing," McArdle says. "We have to take the initiative to put these things into our own hands and actually make positive change, otherwise we're not going to see it. It's about stepping up and taking action."
For consumers, the Dine brand's alignment with Citizens makes supermarket choices much easier, and it doesn't end there. As well as being a science communicator and presenter, Laura Wells is an ambassador for the Marine Stewardship Council (MSC). The MSC's "blue tick" is designed to highlight products containing sustainable seafood from healthy, wild fish populations – and appears on Dine products. As well as Mars's work in reef restoration, Dine offers a range of certified sustainable choices that help to reduce overfishing.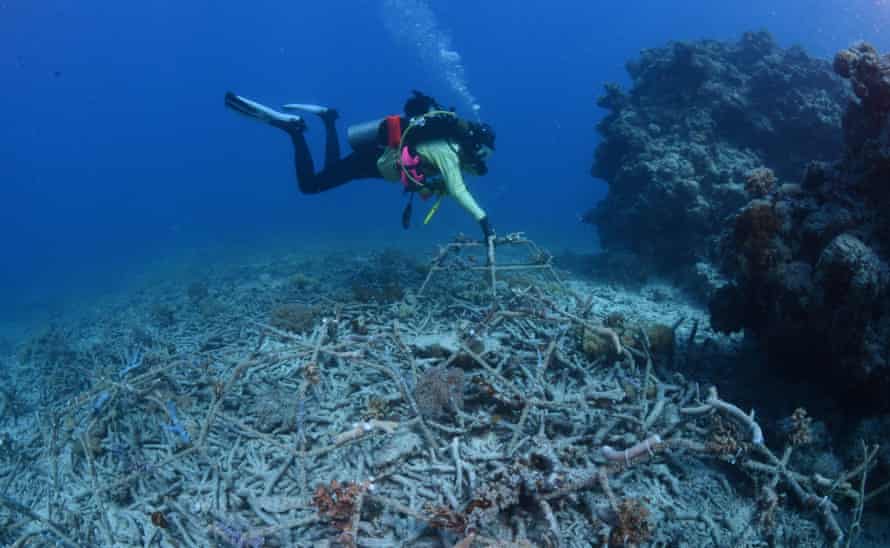 "These corporations are so large, and they have so many customers looking to them as an authority," Wells says. "They can lead by example. They have a massive platform on which to share messages of sustainability and encourage consumers to make better choices – not just with their products, but in everyday life."
With governments reluctant to put in place policy and regulation for change, it's instead being driven by corporations, industry and consumers, Wells says. "Consumers are the ones asking for it. They are paying for the products, which makes corporations change the way they act. It's encouraging. This is how we actually, tangibly create a better future, not just for ourselves, but for future generations, too."
In June, the reef cooperative will return to the Great Barrier Reef to monitor progress and see how much life has grown on the reef stars. And while this is an exciting project in itself, Ridley feels most hopeful about its potential to inspire even more action.
"It's not just the reef stars," he says "You end up having other projects, being able to use the same infrastructure. You have groups of other talented people coming in to help and being involved. You engage more tourism operators, more scientists, more conservationists. It's a catalyst to even bigger efforts."
Dine is leading the world's largest coral reef restoration project. Find out more.